The audio journey at AccuWeather started with radio, but it certainly doesn't end there. Since the launch of AccuWeather's podcasts in 2018, we have grown over 100% YOY. As a publisher that's looking to keep users engaged at every touchpoint of their journey, we not only had to rethink our audio strategy, but we had to rethink content distribution, and audio is certainly a part of that story.
Our goal is to distribute content where users receive their information – podcast platforms, smart speakers, and even on our site. According to the Infinite Dial 2021, 33% of the population currently own a smart speaker and 41% of the US population listened to a podcast in the last month (see source below).
The goal is to grow AccuWeather's podcasts, reaching as many listeners as possible with weather news and interesting weather stories. We have to be efficient and effective with growing an audience with a minimal marketing budget during uncertain times. We focus on leveraging our own and operated platforms to grow our listenership – converting the habitual weather checker and engaged reader, with more content - AccuWeather's podcasts.
We only touched the surface on social media, organically promoting episodes and creating in-house promos of all podcasts using intense weather sounds, grabbing the attention of new listeners. Weather is not only something we feel, but it evokes a lot of senses. Weather sounds mean something to us all, whether it's the thumping of snow, the droplets of rain or wind. We used various clips from all podcasts to tell interesting weather stories people need in their podcast line-up.
Reaching potential new users that's not familiar with AccuWeather is a vital part of our growth strategy. To gain a new a listener, to then become a follower of AccuWeather's podcast and then later become a loyalist, by checking the weather to plan for every event, whether it's severe weather or a Saturday morning get together, brings much value to the user, but also to the company.
We're doing that by leveraging our partners to run an audio campaign, reaching an audience that's already listening to a variety of podcast on Spotify, Apple Podcast, etc. We want to be the weather news they choose. We've made great progress and there's a way to go. That's exciting and challenging for us all. The evolution of audio at AccuWeather is ongoing and here to stay.
To listen to all of AccuWeather's podcasts, you can check it out on your favorite podcast platform or on https://www.accuweather.com/podcast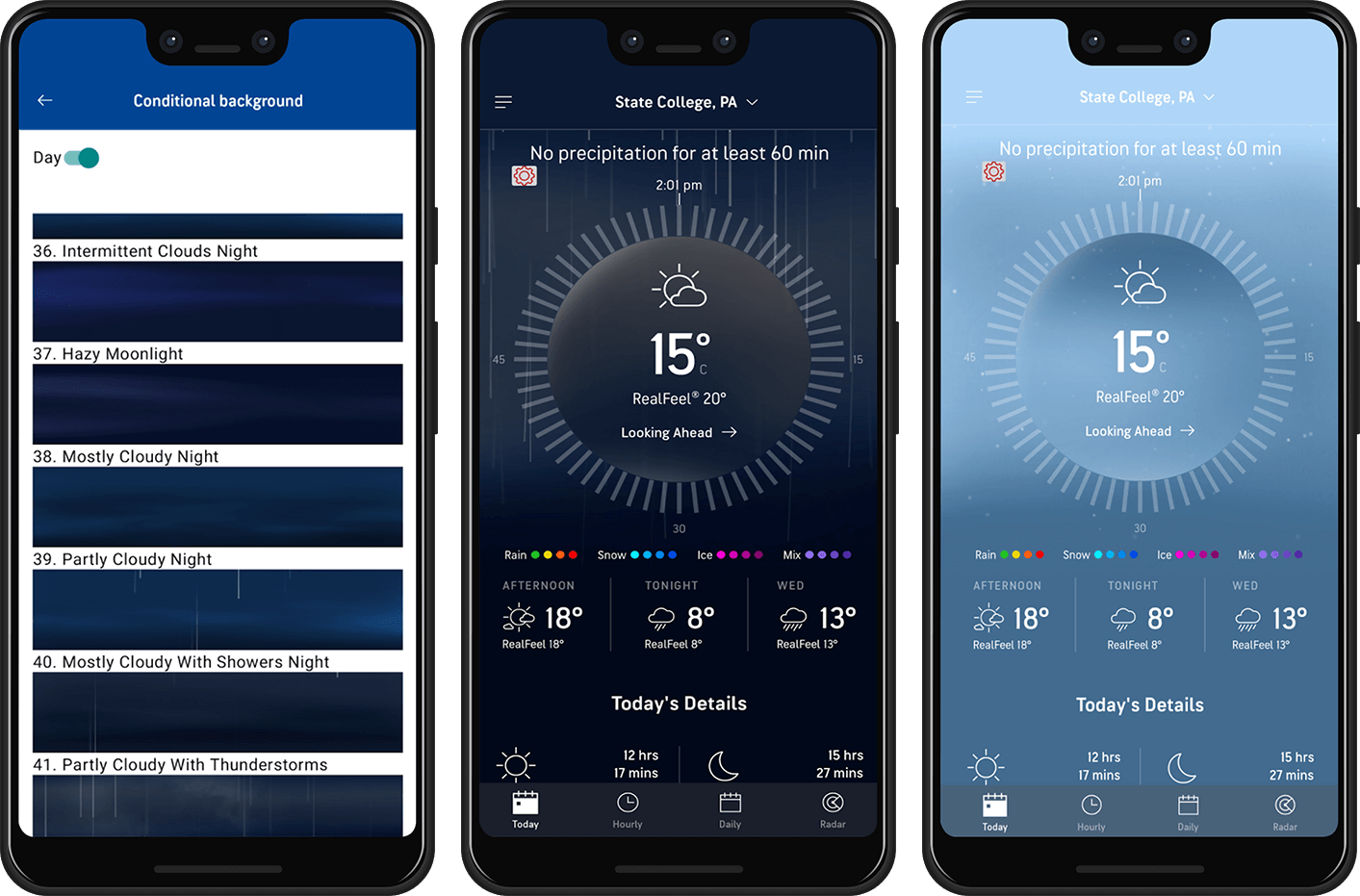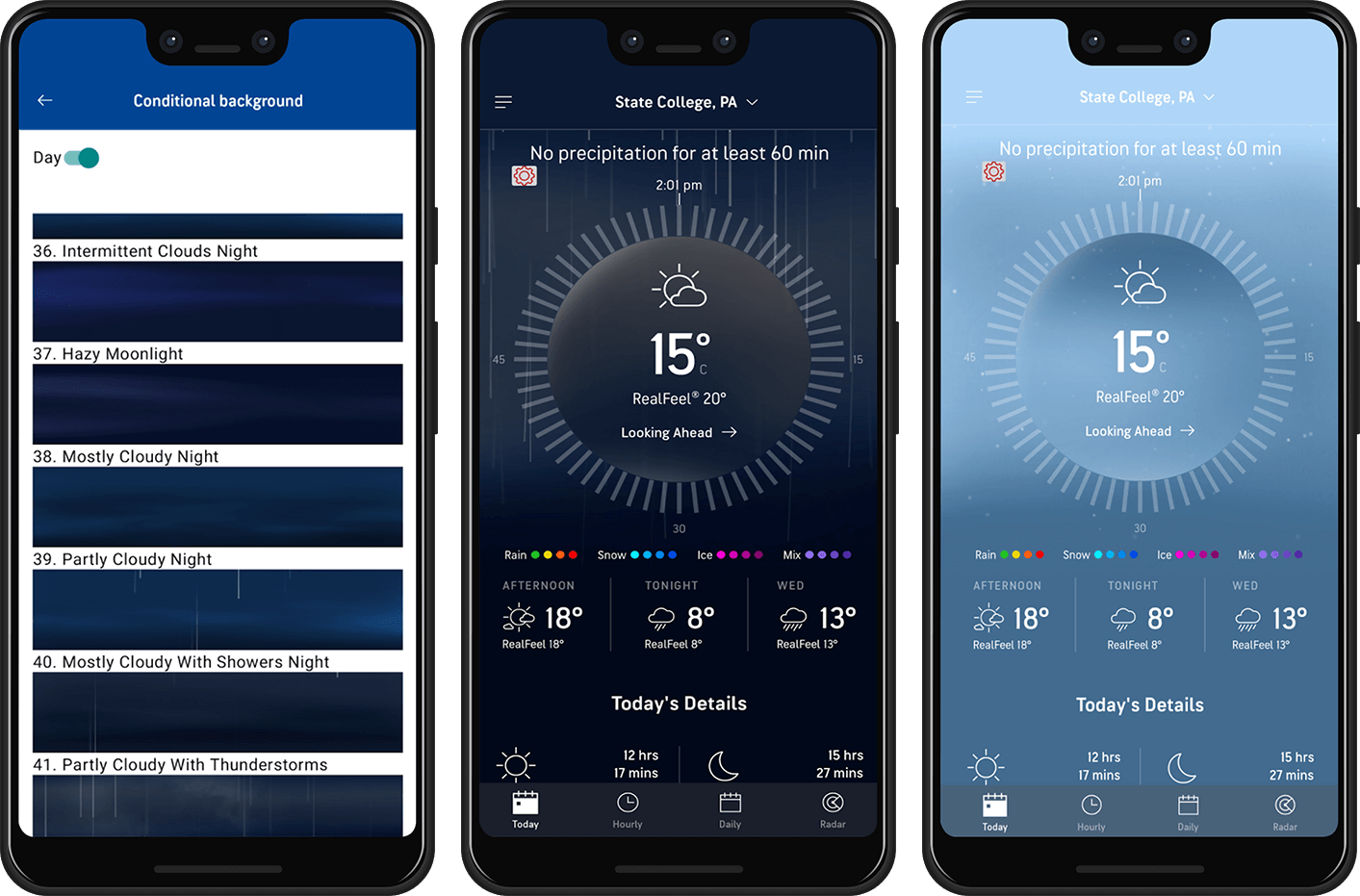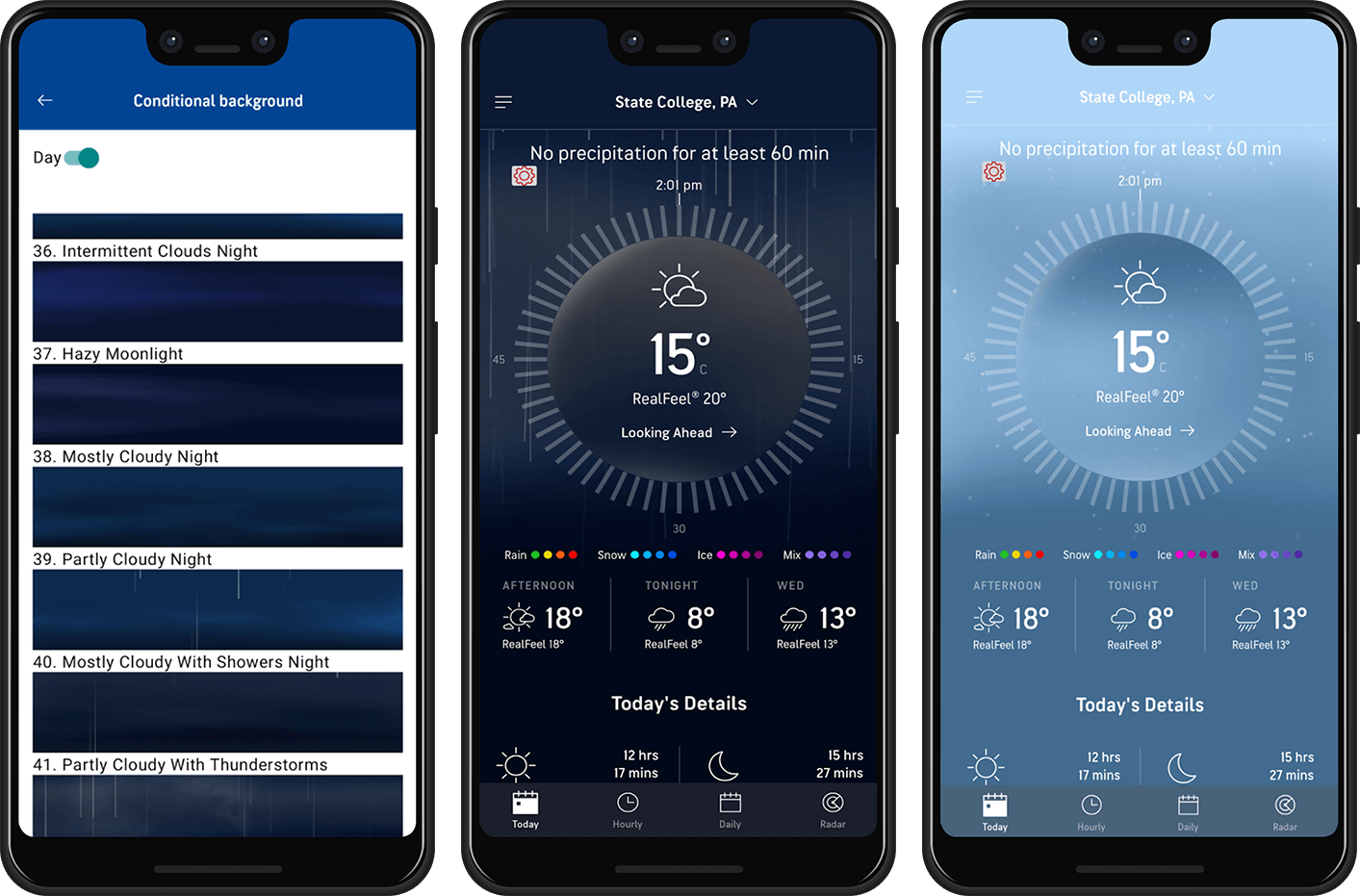 ---
AccuWeather Enterprise Solutions, the world's leading commercial weather source partnering with more than 240 of Fortune 500 companies and thousands of businesses and government agencies worldwide, provides the most accurate, actionable weather data, forecasts, and intelligence that saves lives, protects property, drives revenue, minimizes risk, increases productivity, and more for clients worldwide. AccuWeather Enterprise Solutions has focused on the business impacts of weather for over 50 years, serving clients in all 50 states in the United States and worldwide including all of North America, Europe, Africa, Australia, South America and Asia. Clients across all industries rely on AccuWeather Enterprise Solutions for the most accurate weather information and insights to drive quantifiable business results. Government and emergency management agencies also rely on AccuWeather for the best forecasts of severe weather events - floods, tornadoes, hurricanes, cyclones and others - available from any source. By forecasting and communicating the weather the most accurately and effectively worldwide, focusing on impacts - telling people how, why, and what they need to do in order to save lives and minimize losses - AccuWeather has saved tens of thousands of lives and tens of billions of dollars in property damage.
Press Release
Veteran Content Creator Helen Swenson Becomes AccuWeather's Chief Content Officer
AccuWeather Global Weather Center, June 24, 2022- AccuWeather, the most accurate and most used source of global weather forecasts and warnings, today announced the addition of veteran content creator Helen Swenson to its dynamic leadership team as Chief Content Officer effective June 13, 2022. Swenson comes to AccuWeather from her previous role as Vice President...
Fri, 24 Jun 2022 13:35:22 GMT
Press Release
AccuWeather Vice President of Information Security Dr. Claudia Natanson Honored by Queen
AccuWeather Global Weather Center, June 17, 2022 - AccuWeather Vice President of Information Security Dr. Claudia Natanson has been awarded the Most Excellent Order of the British Empire (MBE) in the Queen's Jubilee Honors List for contributions to the field of cyber security. The MBE honor, first established by King George during World War I...
Fri, 17 Jun 2022 20:07:52 GMT
Press Release
AccuWeather Announces Executive Leadership Elevations
AccuWeather Global Weather Center, June 15, 2022 – AccuWeather, the most used and proven most accurate source of forecasts and warnings globally, proudly announced that Kurt Fulepp has been promoted to President of Digital, reporting to President Steven R. Smith. Brian Baker will become AccuWeather's Chief Product and Design Officer, the position previously held by...
Wed, 15 Jun 2022 19:06:54 GMT