Protecting tens of thousands of music fans... and a train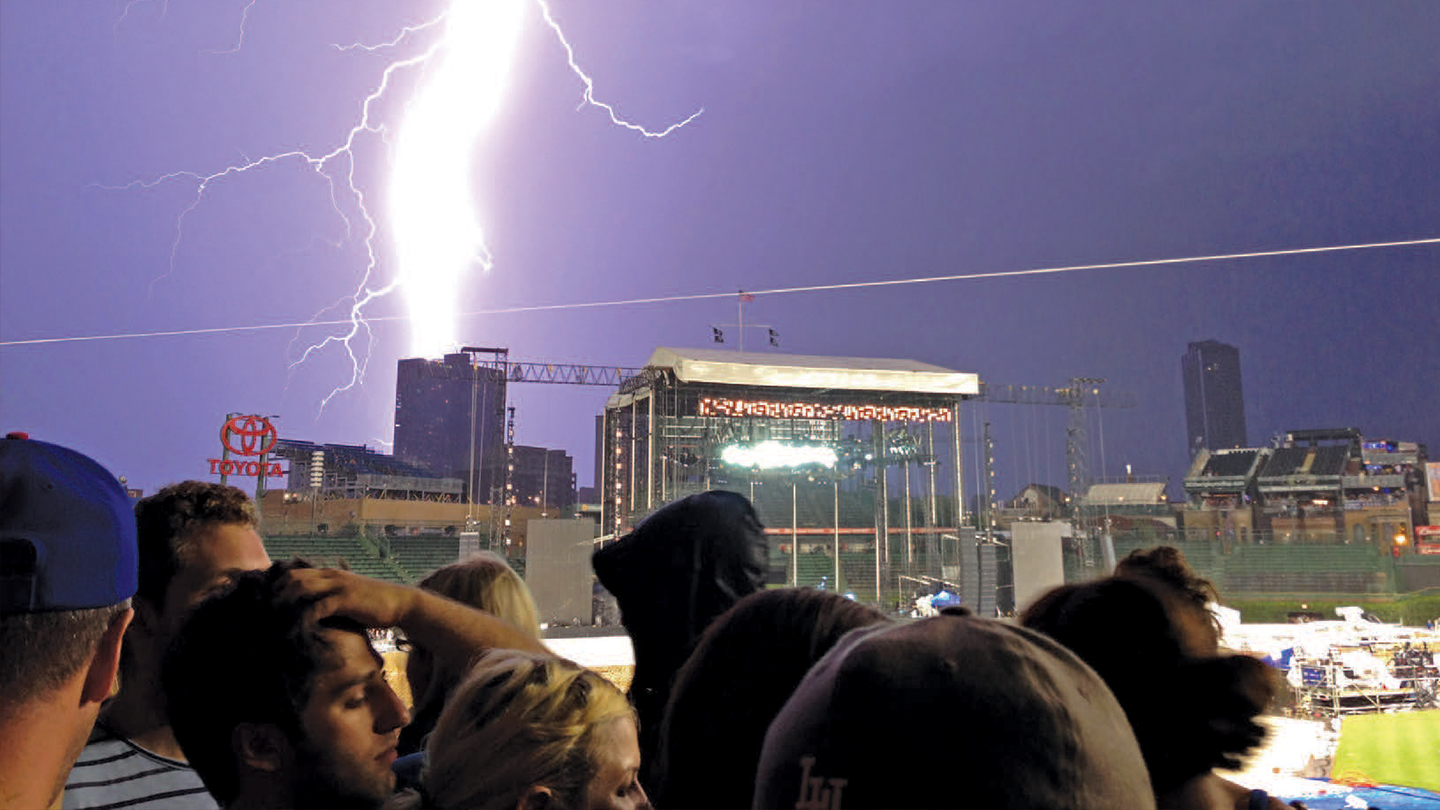 Working with AccuWeather, Wrigley Field enacted their severe weather plan
Only minutes later, lightning struck just behind the stage
Thanks to the alert from AccuWeather and proactive planning, no one was harmed
Working with AccuWeather, Wrigley Field enacted their severe weather plan
Only minutes later, lightning struck just behind the stage
Thanks to the alert from AccuWeather and proactive planning, no one was harmed
"There's some heavy weather coming in... it's going to take a half-hour to get everyone to safety... We are on the phone with AccuWeather." — Alt-rock icon Eddie Vedder
Wrigley Field site safety staff enacted their severe weather plan, relocating all fans to shelter. A cloud-to-ground lightning bolt struck behind the stage just minutes later. Thanks to the AccuWeather alert and proactive planning, no one was harmed.

At the same time as AccuWeather For Business was warning the concert-goers at Wrigley Field, thunderstorms in Mexico were being monitored for threats to clients. In response to our unique intelligence, meteorologists issued a flash flood warning for Ferromex, the largest railroad in that nation. Trains were shut down in response. At dawn, it was discovered the track washed out in several places. Had a train traveled over the damaged section of track, a derailment likely would have occurred, risking the safety of crew and costing millions of dollars in material loss and associated remediation.

AccuWeather For Business is the only organization that can produce these results. Mexico does not have adequate weather radar coverage, so AccuWeather For Business developed and patented a technique using weather satellite and lightning data to create accurate flash flood warnings.

"Your folks gave us the tools we needed to prevent a major mishap. Please give my thanks to your employees for a job well done."

– Al Cisneros, Ferromex
Wrigley Field staff had an emergency plan in place and were able to relocate fans to shelter before lightning struck.

Ferromex averted disaster by shutting trains down, thereby avoiding sections of washed-out track due to flooding detected by AccuWeather.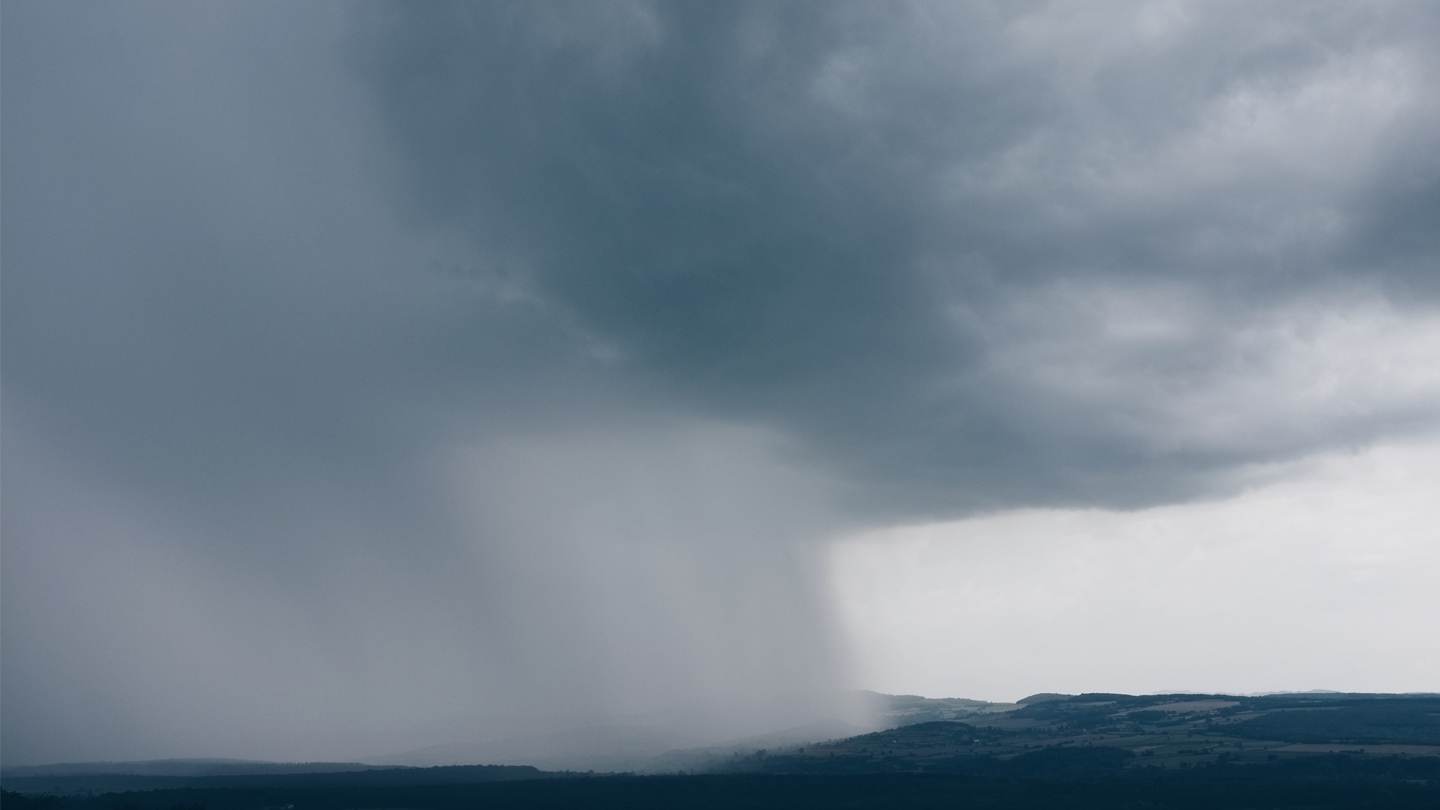 Tell us about your company and one of our experts will be in touch.
The latest from AccuWeather
Press Release
AccuWeather Names Mark D'Andrea Global Chief Revenue Officer
Reporting to AccuWeather President Steven R. Smith, D'Andrea will be based at AccuWeather's new sales and development office at 80 Pine Street in New York City's financial district. AccuWeather Global Weather Center, October 18, 2022 - AccuWeather, the most accurate and most used source of weather forecasts and warnings, today announced the addition of Mark...
Tue, 18 Oct 2022 18:25:41 GMT
Press Release
AccuWeather and Woodbine Entertainment announce partnership
AccuWeather Global Weather Center, April 12, 2022- AccuWeather, the world's most accurate weather source, announced today its partnership with Woodbine Entertainment Group, providing users of the popular HPIbet.com betting platform with race day forecasts and insights on a global scale, on the web and for mobile devices in Canada. Woodbine Entertainment's Canadian userbase can easily...
Tue, 12 Apr 2022 14:29:12 GMT